We deal a variety of highly functional sheets, including PVC Transparent sheet, heat shielding, heat-resistant, heat- and cold-insulating, non-slip and rat-proof sheets for various workplaces such as factories, plants and so on. In addition to sheets, we also deal logistics tools, including repair tapes for curtain trucks and belts for preventing load shifting to meet various needs of customers in the logistics industry.
STRONG SELLER OF KIKUCHI SHEET PRODUCTS
Production introduction movies are here!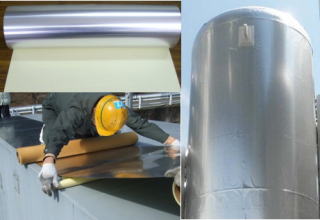 Alminium adhesive type Heat-shielding sheet
Single-sided adhesive sheet where a specially treated rolled aluminum base is coated with acrylic resin.
Can be used for heat shielding on building roofs, floors and achieve comfortable temperature,
save cost of air-conditioning and CO2 emissions!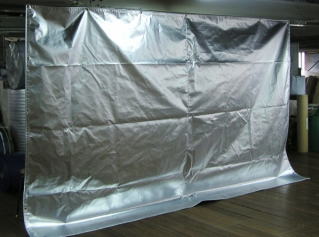 Heat-shielding and cool-insulating curtain at factories/for logistic


Single-sided aluminum-evaporated polyvinyl chloride sheet. Excellent in heat-shielding and heat-insulating effects! High in intensity and flexibility!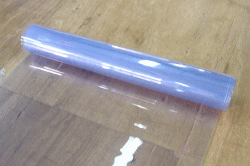 PVC Transparent sheet

We deal with variety of PVC film sheets, such as Heat-resistant transparent sheet curtain,
Nonflammable transparent/translucent sheet, Sound-insulated transparent/translucent sheet
KIKUCHI SHEET KOGYO CO., LTD. ran a booth at Mydome business festa 2013 on
November 27th and 28th 2013! check it out!
Topics
You can check our products @ Alibaba.com
You can check our products @ Osaka Exporters Guide

Find Japanese suppliers to expand your supply chain (same industry only)

In its manufacturing activities, KIKUCHI SHEET KOGYO CO., LTD. has built close and strong business relationships with Japanese top suppliers.

If you are looking for Japanese suppliers, please feel free to

contact us

, we help you to get a solid information instantly through our experience and achievements.