CONCEPT
We are a business partner who contribute to Logistic buriness enterprise based in Osaka, Kansai area, with manufacturing & processing technique of tent and sheet at the core. Providing solutions to logistic business enterprise by maximizing the accumulated technique & know-how on tent and sheet!
---
Message from CEO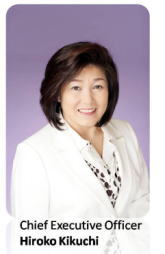 Our company was established in 1959 as truck sheet manufacturer. We are among the market leaders in Japan. We are located in Osaka, a city full of Japan's top manufacturing firms.At Truck sheets peak, we had to produce truck sheets from one to the next, work night and day, sunny days and rainny days to deliver goods,my parents(founder) told me that.Till now, truck sheets are absolutely necessary must have item for transpotation."Wish for the safety of important goods" is our company keyword since the time of the establishment of the company, keep our wits about it everyday, do our best to meet customer's expectations,all staff pay keen attention to "Quality" "Delivery" to consult on produce goods to delight our customers.Our strong area is that all process can be done by ourselves which is from manufacturing to construction(domestic market only) by our own staff.For this reason, we are able to handle our customers' urgent requests expeditiously. Also, to meet new needs, we develop many new products by exchanging ideas with our customers.Every staff give their best efforts to think together and settle our customers' "requirements ", "problems" and " things needs to be solved" as our business culture.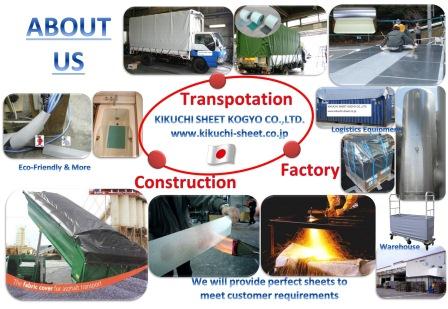 Since after I took over this company, we provide various logistic goods not only truck sheets and customers accept them well.We have well-developed business relationships with great suppliers in our history which we have built so far. We select the best products suiatable to solve customers' problems from wide selection of our suppliers, then we consider, make a prototype, manufacture, offer suggestions to our customers and finally supply.We are so glad to receive a lot of compliments from our customers, we find them encouraging and we keep our spirit of challenge in the future.In this web site, you can see our company profile, range of productions, and customers' voices.We will post our brand-new productions when we release.Please feel free to contact us if you are interested in our company and products, we will provide the best items which make you needs from our wide range sellection!