Aluminium adhesive heat-shielding sheet/tape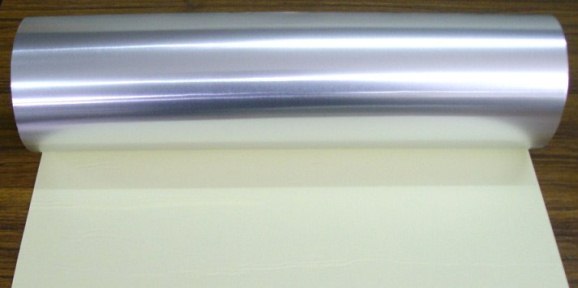 Product feature
A simple sheet (thickness 0.1mm) and a single-sided adhesive tape-type sheet(Thickness 0.2mm) where a specially treated rolled aluminum base are coated with acrylic resin. It is a sheet designed for heat shielding with excellent corrosion resistance. It can be used for heat shielding on building roofs and floors and achieve comfortable temperature, and reduce costs for air-conditioning and CO2 emissions, also heat shielding of vehicles and help prevent degradation of products in the vehicles and increase fuel economy!

Catalog→Aluminium adhesive heat-sheilding sheet/tape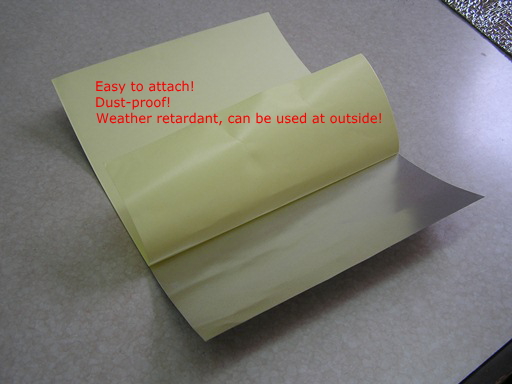 The surface is smooth and thus rainwater is easy to wash off dust and stains on the surface. Since dust and stains are difficult to adhere to the surface, the significant heat-shielding effect can be produced.
The imperforate coat reduces infiltration of corrosive substances. It is environmentally friendly surface-treated; the coat contains no harmful matters, including potentially harmful chrome. No moisture and other substances are released when it is used as coating, attached or heated.
Attaching this sheet on the exteriors of communication, accurate and other instruments can reduce the effects of sunlight radiation heat.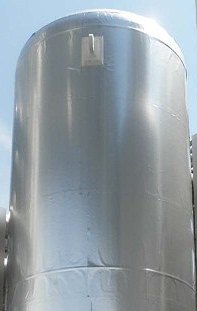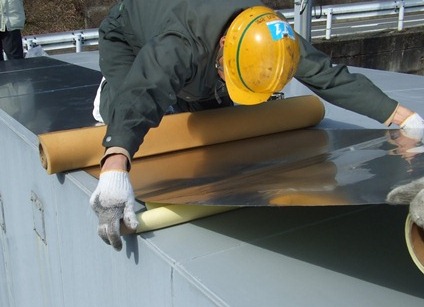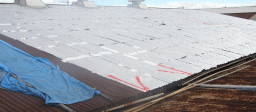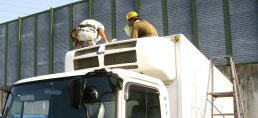 Special surface (base) treatment: electrolytic treatment allowing film thickness uniformity on the entire plate material. The coat is firm and has higher formability than aluminum material without treatment.
We successfully developed a base treatment technology and materials that have excellent adhesion and corrosion resistant properties, not by using chrome, but by anode oxidization treatment under certain conditions using special electrolysis solution.
Usage Example
To prevent failures of precision communication equipment installed to relay stations, communication stations and other similar facilities due to increase in temperature. Easy to attach. For warehouse roofs, zinc, Galvalume and other metal roofing of livestock barns, silos, storage tanks, carports, etc. As finish reinforcement material for piping insulation. This sheet reduces rise in temperature and thus is useful to quality control of materials inside the buildings.
---
Features


Single-sided adhesive sheet tape type
Thickness : 0.2mm

Size : 900mm x 10M, 420mm x 10M, 150mm x 10M


Simple sheet type

Thickness : 0.1mm

Size : 950mm x 10M


Color : Silver
Main raw material : aluminum base is coated with acrylic resin
* There are wrinkles and dents on the surface.
Click here for
Heat-reflection Sheets
line up in Japanese web site 
日本語の
遮熱シート
一覧はこちら