No sand needed, Easy waterbag for watertight countermeasure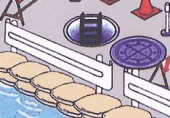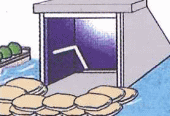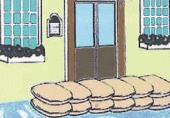 Our new product is easy waterbag replacement of sandbag for
early watertight countermeasure of urban disaster prevention.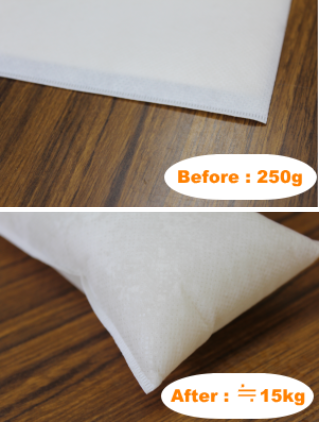 ---
"Superspeedy & easy to make waterbags"
It takes only two minutes to be swelled! No need to use sand anymore.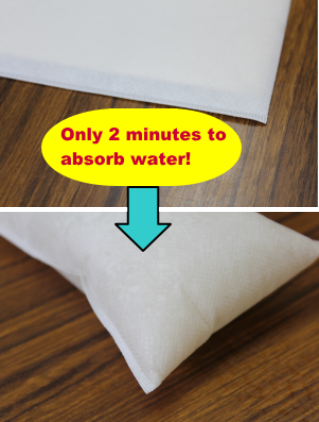 No sand needed to make this bag, superabosorbent polymer takes up water and
it takes about two minutes to be swelled.
It is strong and light, easy to carry,also do not need a huge storing space.
The content gel does not come put since recently-developed fiber is used.
It is not slipperly, thus it is easy to be piled up.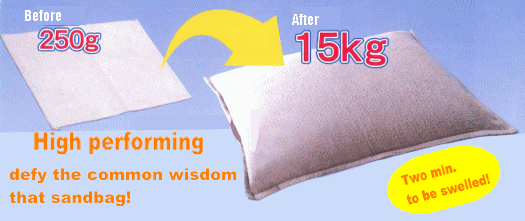 Catalog → "Easy waterbag"
Product feature
Size : Approx.400mm x 600mm

MOQ : 1 set〜(20 pcs/per set)

Weight :Before water absorption : 250g
After water absorption : approx.15kg (Tap water use)

Material : Polyester, Polypropylene

Content : Superabsorbent polymer

Made in Japan

Storing : For 7 years (Unopened, unsed)
---